Asphalt Parking Lot Paving In Greeley CO
We repair, seal, stripe, and install all new asphalt parking lots for commercial and business properties in Greeley, Colorado
Are You Looking Paving Company That Installs Asphalt Parking Lots?
We Are BlackTop Plus
Providing Asphalt Parking Lot Paving In Greeley, CO

Our Asphalt Parking Lot Services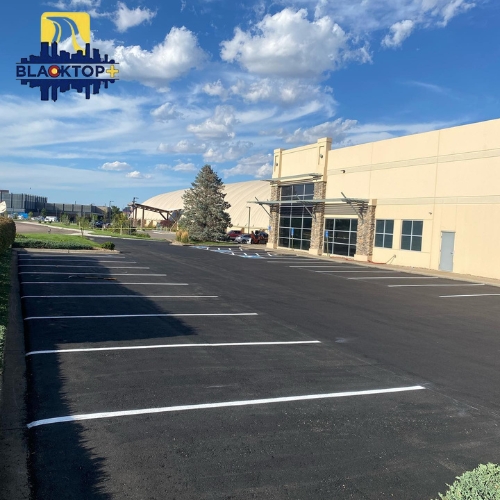 Sealing & Stripping
After an asphalt parking lot has been laid down, you want to do what you can for its preservation. Sealcoating is another layer that will keep out water and other debris which could cause your surface to break down before it should be allowed to happen. We offer the highest quality sealing on the market. We use the best equipment to apply it too.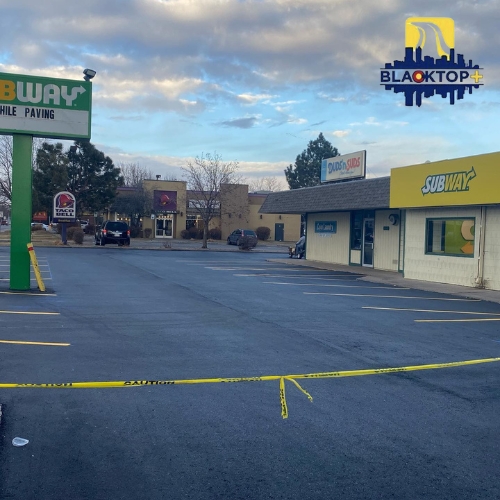 Asphalt Parking Lot Installation
The BlackTop Plus team of paving experts is here to give guidance on the best options for you or your business's asphalt parking lot. We can suggest a package that has been tailored exactly to the level of traffic your lot will receive. We will give you all of the info you will need to make the best decision for your business.
Asphalt Parking Lot Repairs
One of the ways that having your parking lot fixed by a good company can help is by stopping what's causing crack damage. Over time, cracks in parking lots increase in size and become more expensive to mend; when water enters these small spaces inside cracks it could seriously weaken your surface for years down the road. We fix issues that could lead to more damage in the furture.
Here Are The Steps That You Can Expect When Contacting Us...
Get A FREE Asphalt Parking Lot Paving Estimate
Fill out the quick form below to schedule a no-pressure, no-obligation quote
with our friendly Greeley asphalt parking lot paving today.
If you need expert advice on any type of paving than look no further than us. We are here to guide you and show you the best options with your asphalt parking lot paving. Give us a call today!